In full bloom
The new film
Between sensory and carnal reaction, between dream and reality, on the edge of our own universe, discover the new film Montale Paris.
Discover
Montale movie
How could we talk about Montale Parfums without talking about the mystical world of feminine sensibility and its link with nature?
This year, Pierre Montale invites you into his intimate imagination retranscribed in images by the French photographer and video artist Laurent Castellani.
A short film with a strong aesthetic that celebrates beauty and plunges us into the heart of a divinely captivating femininity.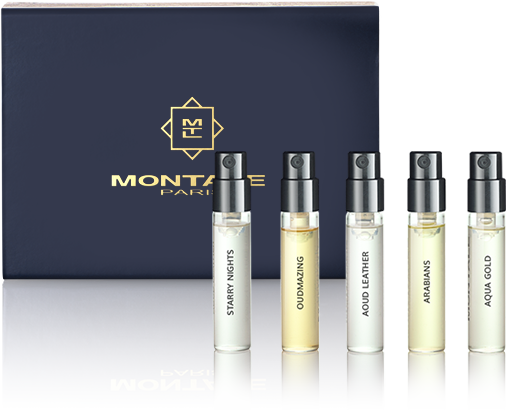 Montale
discovery kit
Compose your
discovery kit
The Montale house gives you the opportunity to discover the most iconic fragrances with a sampling kit (5x2ml) you can customise at will.
Choose your 5 samples and add them to the cart.
Compose
your kit