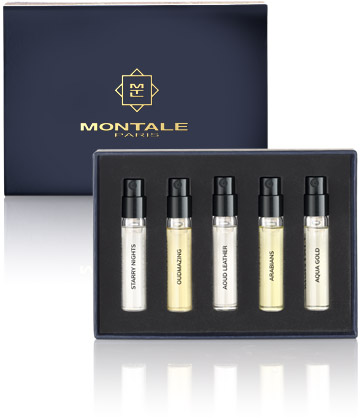 Discovery kit
The Montale house gives you the opportunity to discover the most iconic fragrances with a sampling kit (5x2ml) you can customize at will. 
Just select your 5 samples and add them to your cart.
For detailed information regarding each product composition, please visit the single product page.
Warning: the lists of ingredients used in the composition of Montale Parfums Paris products are regularly updated. Before using a Montale product, please read the list of ingredients on its packaging to ensure that the ingredients are suitable for your personal use.