Diamond
collection
Montale Parfums offers you the possibility to order the "Diamond" collection in limited edition*.
A private access open to all, only for the holiday season...
* rare products, which only appear in a limited number of places. To seize without hesitation!
Parisian wink with this collection of exclusive perfumes that evokes all the French know-how of the Place Vendôme, finding its inspiration in the intense purity of the diamond.
The elixir is proposed in the iconic Montale bottle, adorned with a gilt metal plate, which highlights the brilliance of precious small swarovski diamonds.
The "diamonds" will adorn themselves just like talismans, protected by a wooden chest in a remarkable sapphire blue color.
The majestic chest is closed with a little golden key, that holds this precious jewel.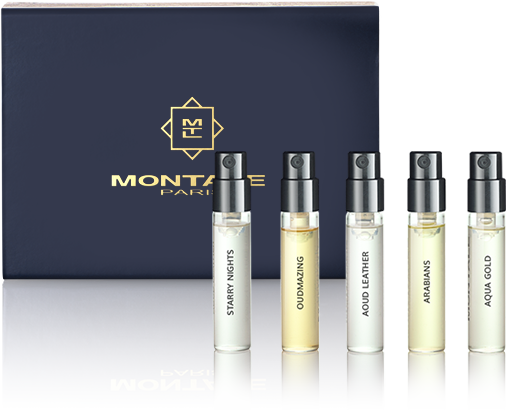 Montale
discovery kit
Compose your
discovery kit
The Montale house gives you the opportunity to discover the most iconic fragrances with a sampling kit (5x2ml) you can customise at will.
Choose your 5 samples and add them to the cart.
Compose
your kit