Our hair products line offers 4 mists inspired by our iconic fragrances.
They offer a fragrant ritual where a scent is sublimated in a wave or simply meant to wrap your hair into a delicate fragrance.
A feminine collection for an intense and sensual wave.
A collection of sophisticated candles inspired by our iconic fragrances.
Our unique, high-quality soy-based wax ensures 40 hours of even burn, optimising fragrance release.
Fans of exclusive fragrances will thoroughly enjoy this highly desirable Montale product.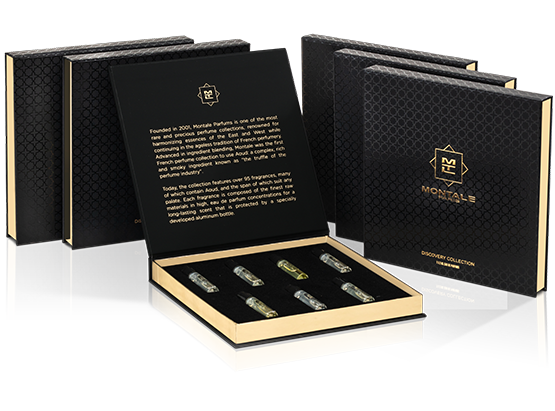 Montale
discovery kit
Choose your
discovery kit
The Montale house gives you the opportunity to discover the most iconic fragrances with our selected dicovery kits (7x2ml).
Choose your discovery kit and add it to your cart.
Choose
your kit
Discover
Montale Universes