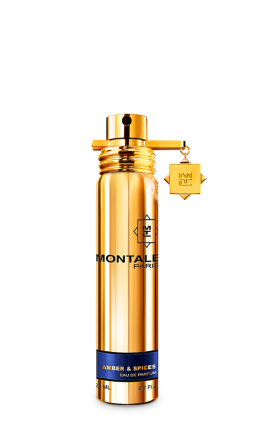 amber & spices
The dry heat of the most precious oriental woods – Sandalwood from India, Ebony, Aoud – is exhaled by the velvety Amber and Rose from...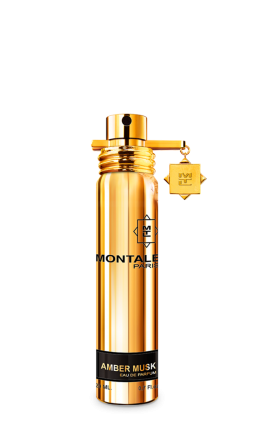 amber musk
Can you imagine a fragrance that doesn't overwhelm the entire body? Like a caress, Amber Musk arouses a thrill, an emotion. A mysterious and carnal fragrance, that intertwines Musk...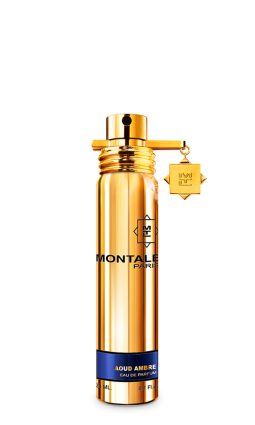 aoud ambre
A very old Aoud combined with a magnificent Eastern Amber for a duo with vitality thanks to the Cystus Ladaniferus from the Indies and to 50 other components. The Aoud...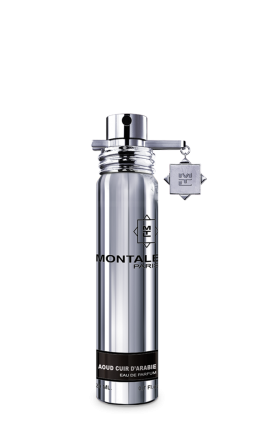 aoud cuir d'arabie
A combination of Tobacco, Leather and burnt Wood notes. The Aoud develops all his strength and roundness.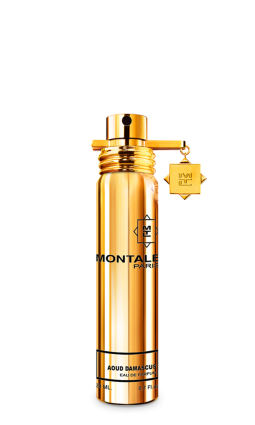 aoud damascus
All the refinement of the Arabian Aoud, associated with acidulous Damascus Roses, enhanced by Olibanum and magnetic Gurjum.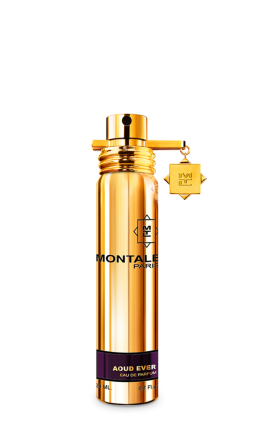 aoud ever
The brillant harmony of a noble Aoud combined with the intense freshness of Bergamot, Lemongrass and Lavender spiced with Black Pepper and Saffron.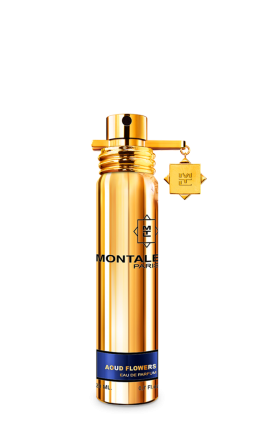 aoud flowers
The Rose Absolute and Geranium Flowers meet the luxury of Guaiac and Teak woods to enhance the soft Aoud scent. A masculine perfume on the edge of femininity, with a crisp touch of...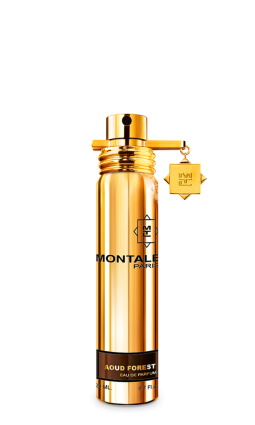 aoud forest
This Aoud invents a forest with Marine notes, on a base of White Musk and Ambergris, pounds between the freshness of Lemon, Grapefruit, Rosemary and the richness of Rose and...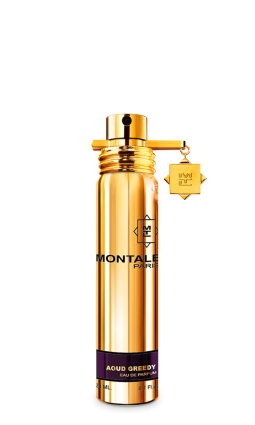 aoud greedy
Delicious and sensual, Black Licorice, combined with Amber and Patchouli Leaves, diffuses an unforgettable sillage of greedy notes, Vetiver and White Musk.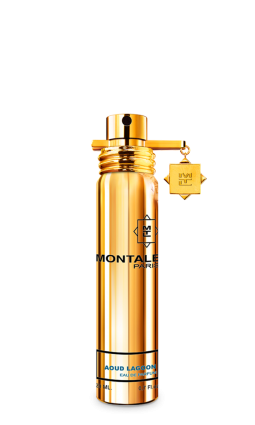 aoud lagoon
The mysterious Osmanthus, sweetened by juicy Mandarin from Sicily, invites you to an intimate journey, where, guided by the mystic Lotus Flower and sensual Tiare, you discover...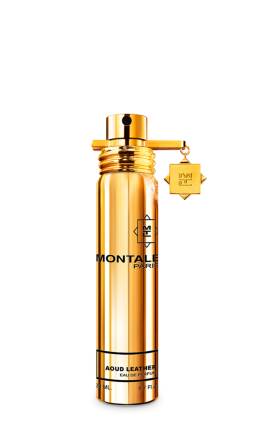 aoud leather
A very cool Leather scintillating of noble Spices: Pepper from India, Cardamom from Guatemala, Saffron. The fruity note of Bergamot from Calabria shines on the Ambergris ...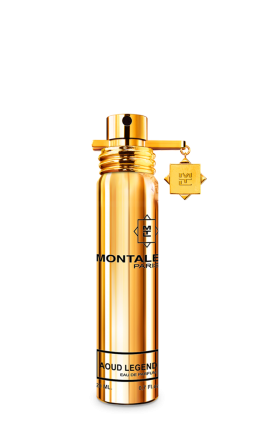 aoud legend
« Aoud Legend » reveals a new aspect of the Aoud, a multi-faceted legendary wood. The Leather, deep and intense, seduces through the perfect harmony of Rose, Patchouli...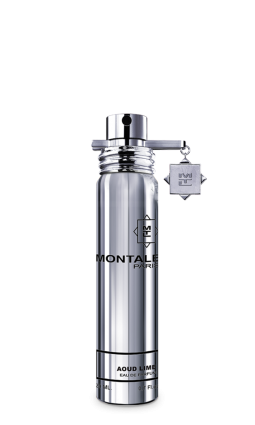 aoud lime
The sensuality of a very precious Aoud from the mountains of Pakistan, freshened with notes of Indian Roses and Italian Iris, on an Amber, Patchouli and Sandalwood base, with a touch of...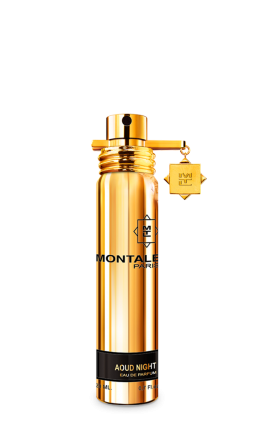 aoud night
The mysterious power of an Aoud from Malaysia reveals a precious heart of subtle Rose and Patchouli and leaves a very rich sillage of Amber and Leather harmoniously intertwined with...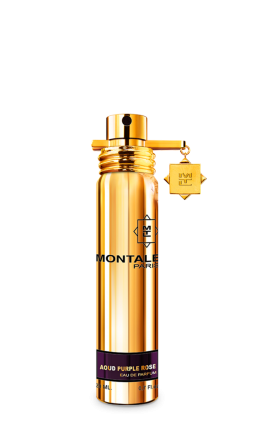 aoud purple rose
The delicacy of Rose Petals magically combined to a luminous Saffron powder reveals the power of luxurious Aoud.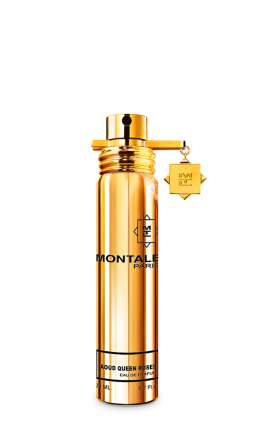 aoud queen roses
Flavored with the most beautiful Roses from Grasse and Arabia on a heart of Hibiscus from Guinea. An Aoud worthy of an Eastern Princess.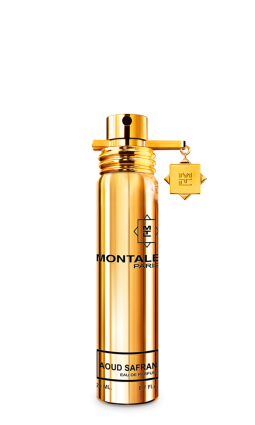 aoud safran
An exceptional combination of three materials with powerful spiritual impact: Saffron, Aoud and Roses for a highly sensual fragrance.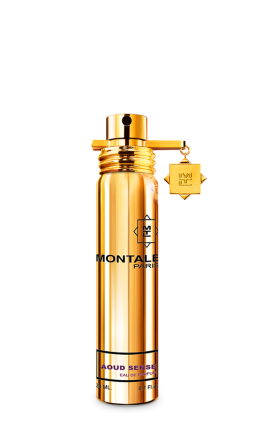 aoud sense
The mouth-watering Mandarin and Orange from Calabria, spiced with Clove and Black Pepper, open our senses on the most addictive trio. The sensual Bulgarian Rose, empowered by the...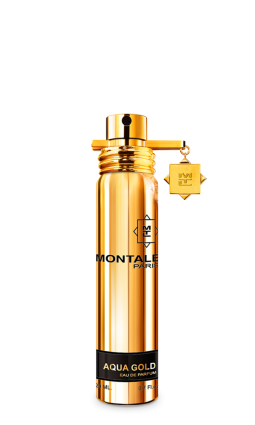 aqua gold
An olfactory creation inspired by a landscape of the beautiful island of Capri, which combines the freshness of Lavender and Citrus Fruits from Italy, with enveloping notes of Jasmine, Orange...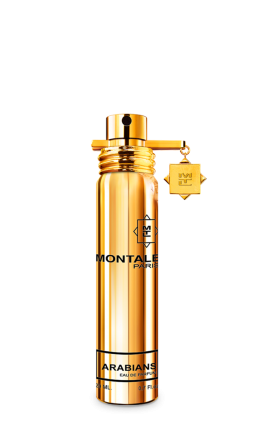 arabians
A powerful oriental scent inspired by the « King of the Desert »: The Arabic Horse. Lavender, Leather, Red Thyme, Cardamom , Patchouli, Malaysian Aoud, Vetiver,...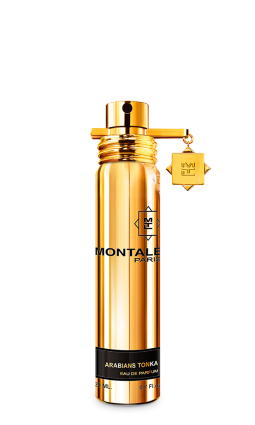 arabians tonka
Arabians Tonka , intended for lovers of rare perfumes, is the complice of Arabians , a tribute fragrance to...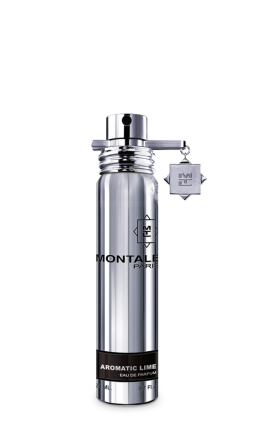 aromatic lime
The strength of Lime and bitter Orange. Saffron, Galbanum and Myrrh lay on a combination of Vetiver, Sandalwood and Patchouli Leaves.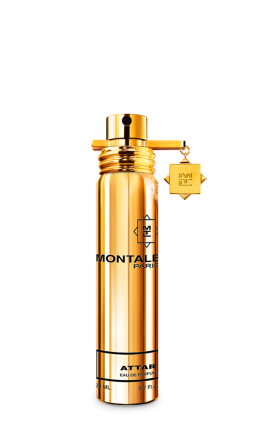 attar
The perfume of Maharajas obtained by the double distillation of the fabulous Mysore Sandalwood and Bulgarian Roses. A very powerful, bewitching and secret...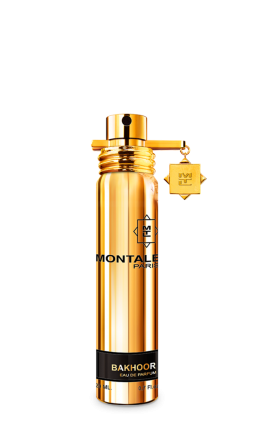 bakhoor
Bewitched by an ancestral perfumed ritual which comes to us from the nomadic Arab tribes of the Middle East, Pierre Montale has created BAKHOOR (pronounced BAROUR), a raw and wild...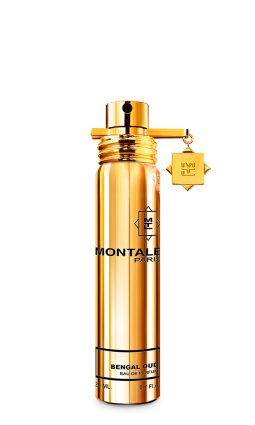 bengal oud
A wild and delicate leather, surrounded by mysteries, dark and animal. A game of subtle contrasts between the duo - leather, oud - and the sensuality of the wet notes of a lush jungle....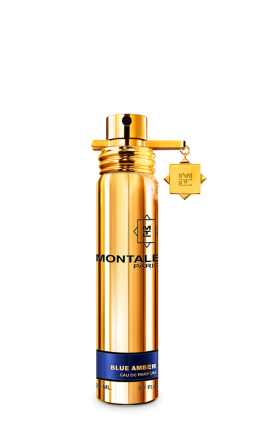 blue amber
Crisp and dynamic hesperidic notes combined with Italian Bergamot and Bourbon Geranium. The heart of the scent is composed of Coriander, Patchouli and Vetiver, that develop subtly to set...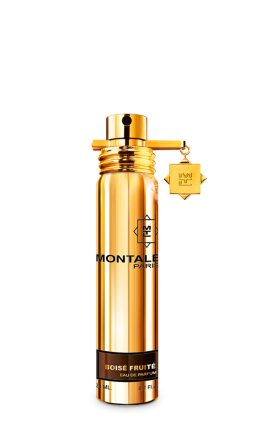 boisé fruité
The green and woody heart of Violet Leaves unites the fruity coolness of the Bergamot from Italy, the Mandarin Tree Leaves and the Lime to the brown depth of the Vetiver Roots from...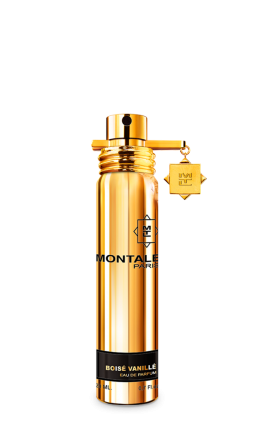 boisé vanillé
The very first Wood-Vanilla by Montale blends Jamaican Pepper, Lemon, Lavender and Bergamot notes, underlined by a floral harmony of Italian Iris and Geranium Bourbon, on a sensual ground...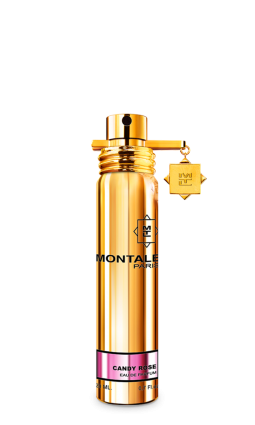 candy rose
The greediness of Red Fruits, Lychee and mouth-watering Blood Orange, sheds light on an innocent bouquet of Roses and Lillies of the Valley, and offers a subtle sillage of White Musk and...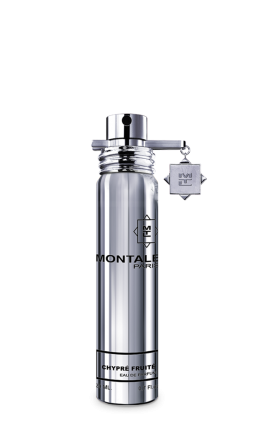 chypré fruité
Sophisticated and fruity, a seducing fra grance thanks to Musk and Chypre. A harmony of Bergamot, Rose, Jasmine on a base of Patchouli...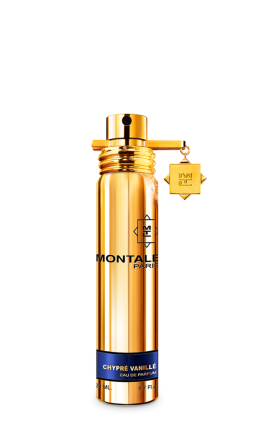 chypré vanillé
The spirituality of Tibetan lakans for this mystical perfume that is a subtle blend of Vanilla, Tibetan rock Rose, Amber and Incense over a woody combination of Sandalwood and Vetiver,...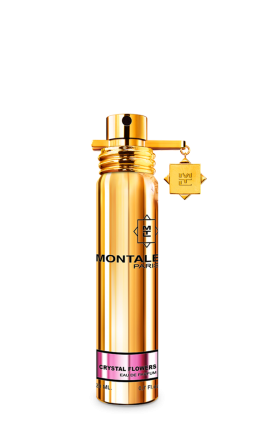 crystal flowers
Roses from the Dades Valley and refreshing Italian Mandarins combined with Lily of the Valley, White Musk and Ambergris in a very soft and sensual oriental floral.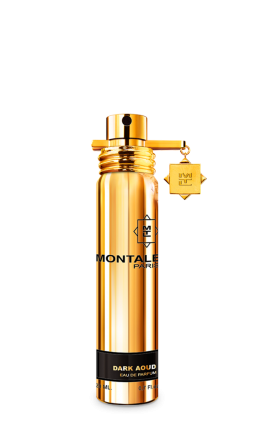 dark aoud
A variation on the theme of dark and intense Aoud. The magnificence of the Sandalwood of India sieves this partition of materials come from the depths of the Asian forests.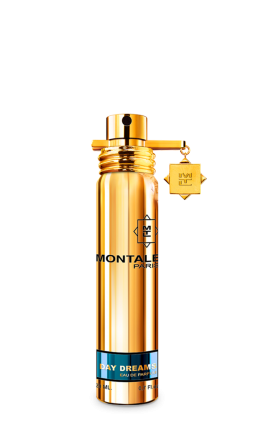 day dreams
Reminiscing warm summer nights in Greece, where the daylight is endless. The air evokes the scent of Orange Blossom, Jasmine and Mandarin. The Neroli, the Tiare Flower...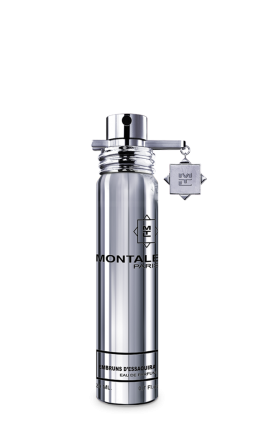 embruns d'essaouira
Iodine from the high waves of Essaouira, combined with Cedarwood from the Moroccan Atlas on a background of Spices and Eastern Musk.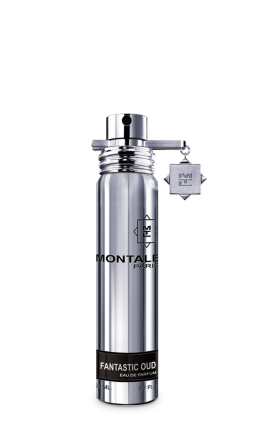 fantastic oud
Rich, nuanced and warm, Fantastic Oud reveals the raw character of the Aoud. Rose, Patchouli, Tobacco, Incense and Styrax merge with the voluptuous notes of Leather, Sandalwood and...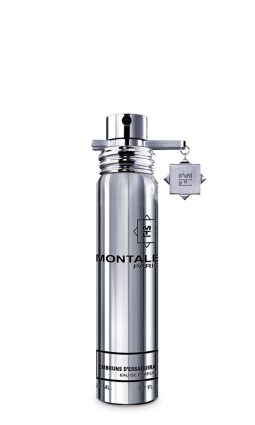 fougères marine
A harmony of Ferns - Lavender, Geranium, Patchouli, Oak Moss - on a base of Sea freshness and cool Musk.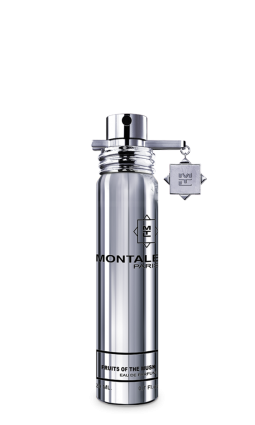 fruits of the musk
A fruity garden of Italy: Mandarin of Sicily, Bergamot of Calabria. The Blackberries, the Raspberries and the Strawberry Leaves harmonized with the Bulgarian Roses, underlined by the...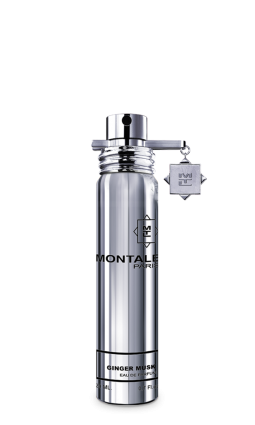 ginger musk
A surprising, sparkling Ginger starting point combined with Blackberry and White Musk on a base of Red Berries.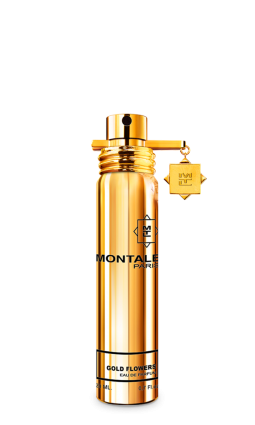 gold flowers
An intense solar strength is radiated by this fragrance as colored and joyful as Indian silk: Tuberose, Hot Pepper, Clove, Sandalwood, Ambergris, the materials shine and shimmer to fire...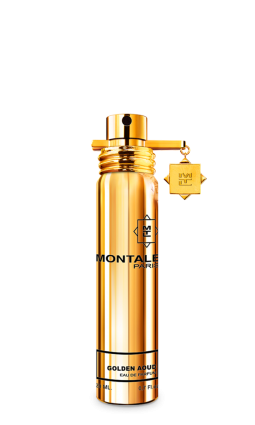 golden aoud
A harmony of Roses from Bulgaria, Geranium Bourbon and Patchouli Leaves, with Leather's and Jamaican Capsicum's heart notes, laid on a woody base of Aoud, Saffron, Teakwood and Cedar Wood...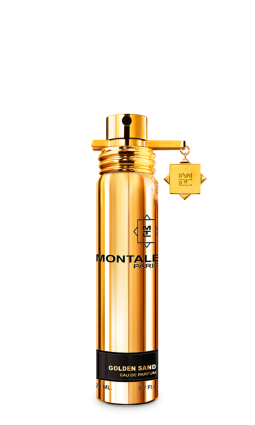 golden sand
The addictive duo, Orange from Calabria and Fresh Mint, warmed by Saffron. "The Golden Spice", jealously guards a delicate heart of Violet, Rose and Jasmine and settle on the skin with...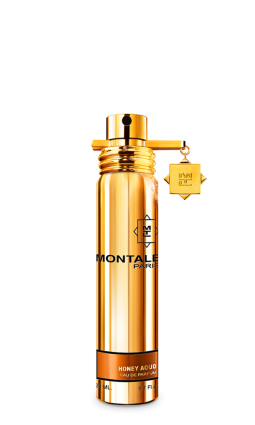 honey aoud
An irresistible honeyed heart enclosing Leaves of Patchouli from Sumatra and Delicate Floral Notes, spirited with lively Cinnamon from Ceylan, is magnified with precious Laotian Aoud, Rich...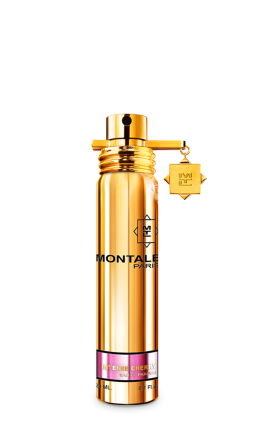 intense cherry
The intense Black Cherry and the Bergamot are adorned with hints of Jasmine and Rose Petals which leave a warm sillage of woody Vanilla. The Sandalwood and Musk rests gently on the...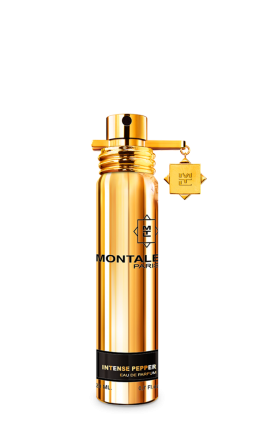 intense pepper
An exciting blast of Peruvian Pink Pepper and Black Pepper from Madagascar unveils a beautiful Floral heart and leaves a very rich sillage of luxurious Aoud from Malaysia, hedonic Cedar...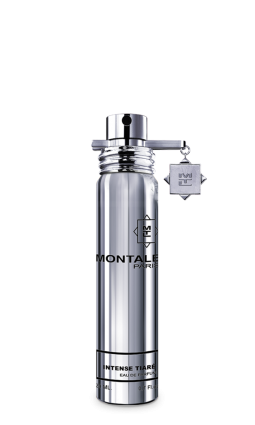 intense tiaré
The eternal Tiare Flower of Tahiti subtly combined with Vanilla Absolute, Jasmine powder, Coconut milk, Ylang-Ylang, and Roses: a rich harmony for a trip to the Pacific Islands.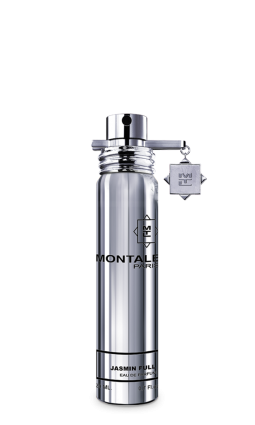 jasmin full
The age old blend of the white blossoms that symbolize the perfumed Arabian Nights: Jasmine, Honeysuckle and Orange Blossom.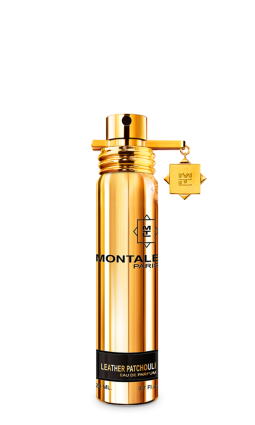 leather patchouli
Leather Patchouli invites us onto the shores of a lake in India where we surprise the reflection of the first rays of the sun on the calm water. Oud wood, Saffron, Patchouli and Vanilla...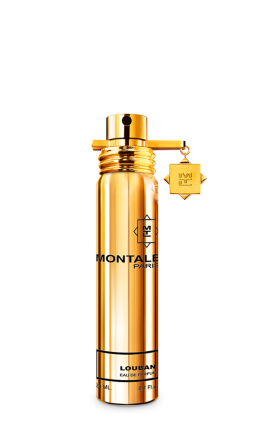 louban
The sumptuous softness of the Essence of Turkish Rose matches the power of Aoud in the silky notes of Violet Leaves and Musk, smoked by Patchouli from Indonesia and Sandalwood from India.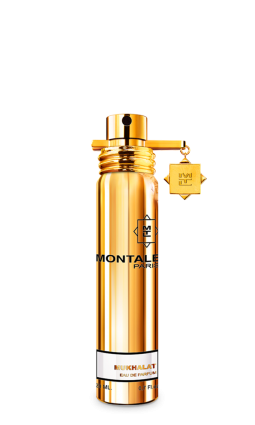 mukhallat
The greedy oriental perfume by excellence. A sweet harmony of wild Strawberries and sweet Almonds combined with Balsam from Peru and Vanilla from Madagascar, subtly...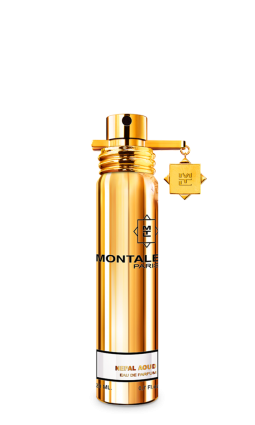 nepal aoud
A Majestic Nepalese Aoud in a radiant spicy cloud of Nutmeg and Saffron from Kashmir, laid on a beautiful heart of Bulgarian Rose and intense Amber Notes, leaves a very seductive sillage...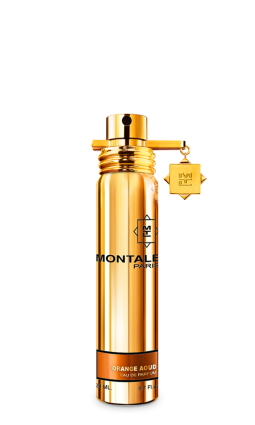 orange aoud
A rich and noble character for this Aoud from Malaysia combined with a breath of Spices and Bergamot, revealing a beautiful heart of Patchouli and subtle Violet, and leaving an enthralling...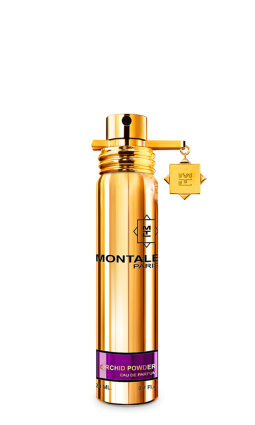 orchid powder
A powdery floral, ruled by the greedy Coconut, combines the innocence and sensuality of White Flowers with Ylang-ylang and jealously hides a precious Orchid heart.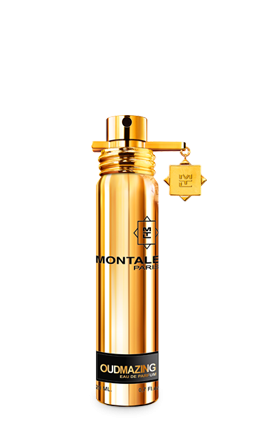 oudmazing
An amazing Aoud from Malaysia, audaciously blended with Orange and Bergamot, sweetened by mouth-watering Pear and Fig, unveils a sensual...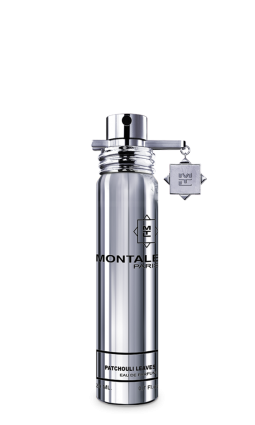 patchouli leaves
Beautiful Patchouli Leaves macerated for two years in the trunk of an Oak Tree combined with Vanilla, Amber and White Musk on a base of Cystus Ladaniferus from Tibet.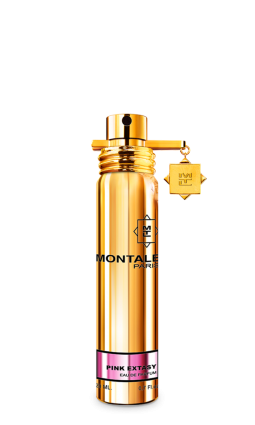 pink extasy
Juicy fruits from Cuba, Orange and Tangerine, sprinkled with Black Pepper, reveal a flowery garden of Egyptian Jasmine, Rose, Iris Roots and Orange Blossom that develops subtly on a...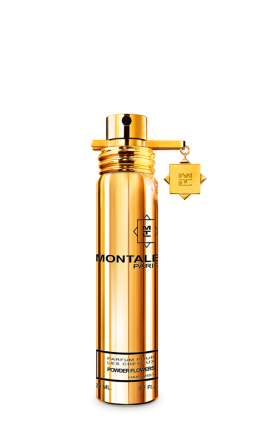 powder flowers hair mist
Enveloping and floral, Powder Flowers Hair Mist, sublimates the hair with a brilliant and silky veil and leaves an intense powdery sillage. "The most exalting Rose, Jasmine...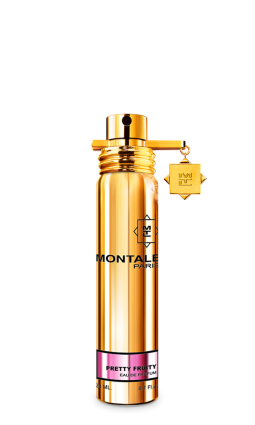 pretty fruity
A fruity, floral, festive fragrance.  An explosion of Citrus fruits, Blackcurrant and Passion fruits opens the perfume on a flowery garden of Magnolias and young Lilies of...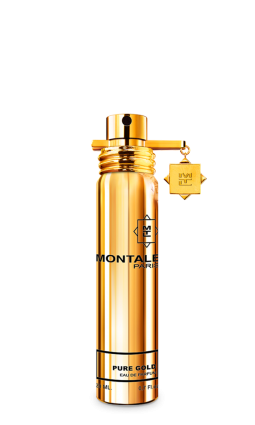 pure gold
An extremely luminous concentrate of white flowers: Orange Blossom, Neroli and Jasmine from Egypt, and fruits: Apricot and Mandarin from Italy , for a supple and...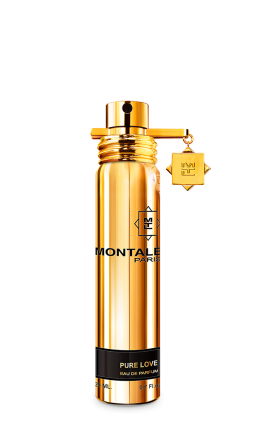 pure love
Pure Love is a luminous fragrance tenderly woody, spicy and leathery. The powerful scent of Rose blends effortlessly with the sophisticated scent of Sandalwood and Vetiver, and everything...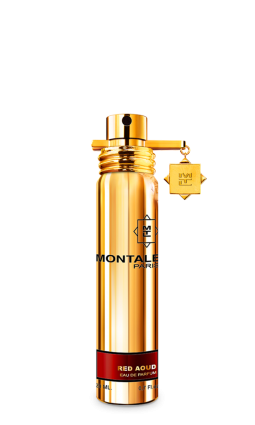 red aoud
Montale's most powdered Aoud, laid on a spicy Rose's cloud of Saffron and Cumin, on a delicate woody base of Vetiver from Haiti, Mysore Sandalwood and Tonka Bean.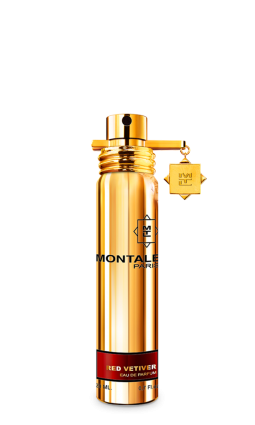 red vetiver
The woody depth of Vetiver from Ha i ti, Cedar wood from the Moroccan Atlas Mountains and Patchouli Leaves reveals the fresh notes of Grapefruit, around an...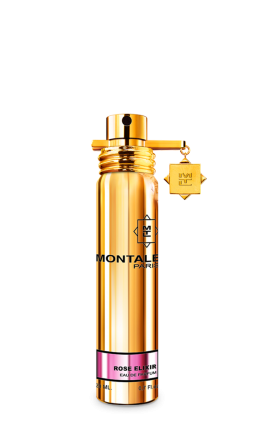 rose elixir
The magnetic Rose is the center of a composition of Citrus, Strawberry Leaves, Jasmine, Orange Blossom to hatch in Amber, Musk and Vanilla. A dancing fragrance for an intense feminine...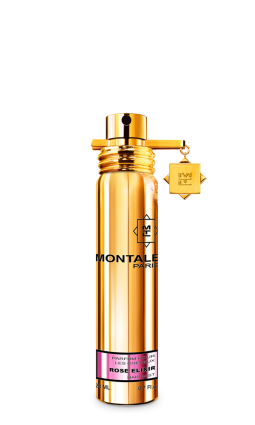 rose elixir hair mist
Luxurious and sensual, Rose Elixir Hair Mist, sublimates the hair with a brilliant and silky veil and leaves an intense scented sillage. " The magnetic Rose attracts the...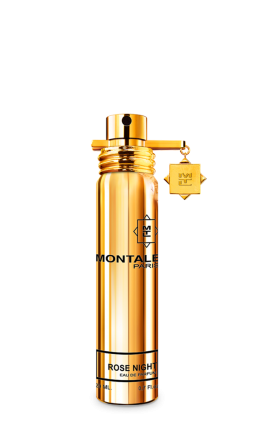 rose night
Elegant leaves of Rose enfold an enchanting heart of crystalline essence of Bulgarian Rose combined to Patchouli from Sumatra and warmed by rich Amber and Sensual White Musk.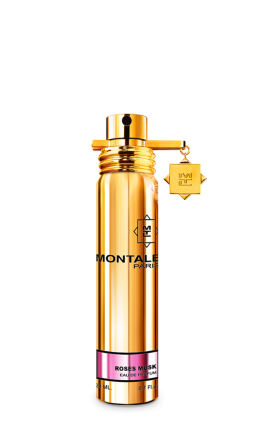 roses musk
The most pure Roses delicately harmonised by the precious Musk, underlined with a touch of Amber and Jasmine, for an elegant sparkling sillage.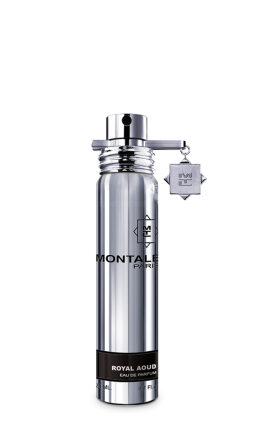 royal aoud
All the bewitchment of Aoud, cooled by Kumquat and Grapefruit, fresh Andira Wood and Spices from India.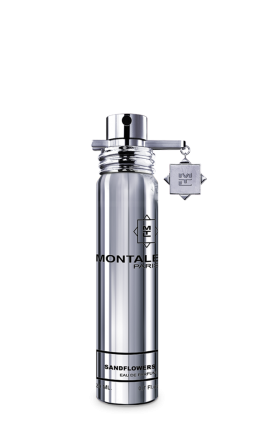 sandflowers
Sea notes from the ocean combined with the coolness of Juniper Berries on a base of Sandalwood and Oakmoss for a fragrance reminiscent of sunshine and travel in the East.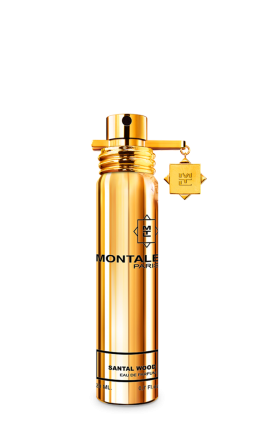 santal wood
A sparkling trio of hot spices: Nutmeg, Black Pepper from Madagascar and Cardamom transports us to India with a precious Sandal Wood and to Morocco thanks to a noble Cedarwood.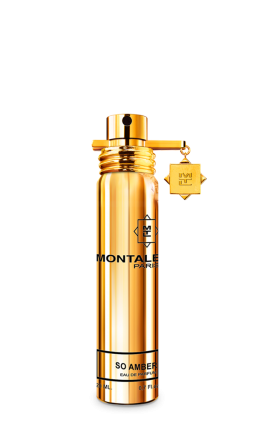 so amber
The beautiful Moroccan Rose reveals a very Precious heart of Ambergris magnified by Indian Sandalwood and a hint of Iranian Saffron, and develops all its playfulness thanks to greedy...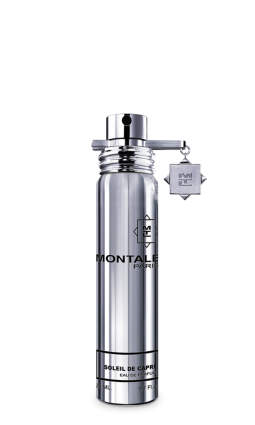 soleil de capri
An invigorating harmony of Citrus Fruits from Italy, Grapefruit and Kumquat built around a heart of White Flowers on a base of White Musk and Mediterranean Spices.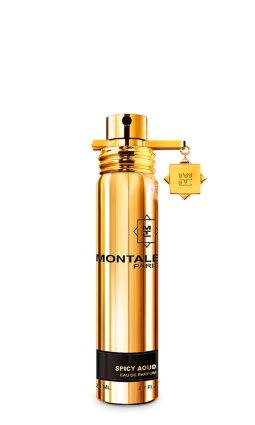 spicy aoud
All the freshness of Orange combined with the warmth of Saffron on a delicate background of Patchouli reveals the intensity of a woody musk.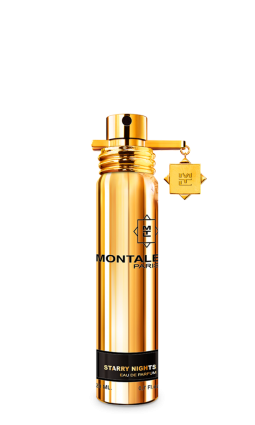 starry nights
Shining like a star, Bergamot from Calabria lights the way to a floral heart of Bulgarian Rose and Egyptian Jasmine empowered by oriental notes of Patchouli from Sumatra, and leaves a warm...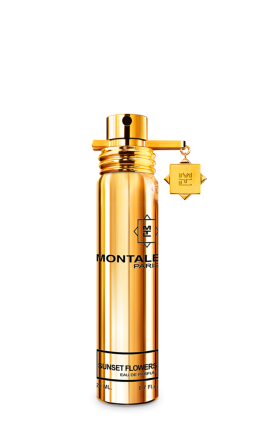 sunset flowers
The perfumed freshness of Lemon Tree's Leaves and Green Apples elegantly sustained by Blue Chamomile, Rose Tree's Leaves and Violet from Parma.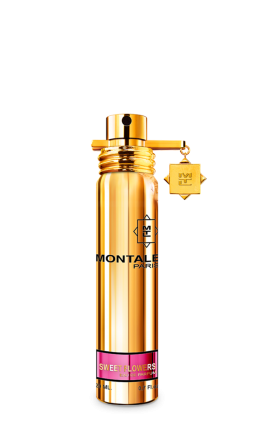 sweet flowers
Sweet Flowers is a bright & sparkling fragrance. A sensual and addictive fragrance that combines for the first time the sweet smell of Cotton Candy, Bergamot and velvety White...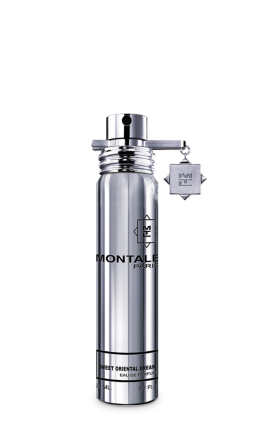 sweet oriental dream
The loveliest Rose of France gives its elegance to Turkish delight, a subtle marriage of the noble Centifolia Rose and the fun accord of Almonds and Honey.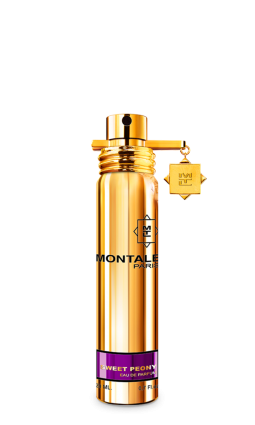 sweet peony
The ravishing scent of Peony, emphasized by a very round and suave combination of Jasmine, Rose, Peach and Coconut, intertwines the richness of Coffee and Clove from Java with Sandalwood and...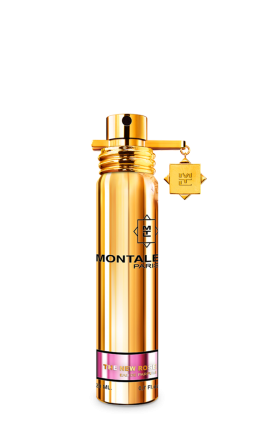 the new rose
A walk in an oriental garden under the bright sun of Seville. Citrus fruits associated with sweet notes of Peach, Raspberry and Blackcurrant, unveil a floral heart of fresh Roses. Vanilla...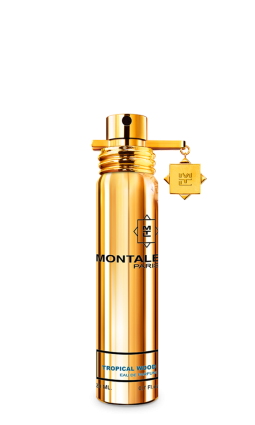 tropical wood
A joyful combination of Bergamot, Passion Fruit and Pineapple, infused by strong spirited Aoud from Malaysia, shines on a titillating duo of Rose from Bulgaria and enthralling Violet, and...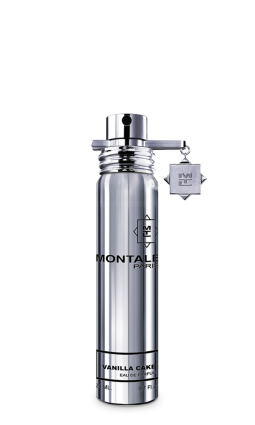 vanilla cake
A gourmet and bewitching fragrance, subtly mixing Milk, Grilled Almond, Warm Caramel and Vanilla from Madagascar. A real Yoghurt Cake just out of the oven with a delicious Meringue sillage.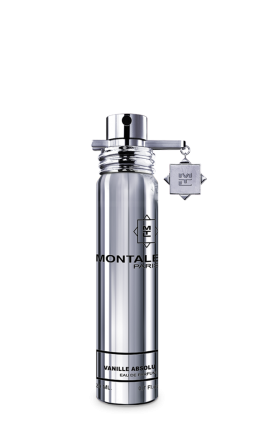 vanille absolu
The Vanilla reveals her definitely orig inal nature with this « Absolu »: deep, authentic, dry, hot. Pure sensuality.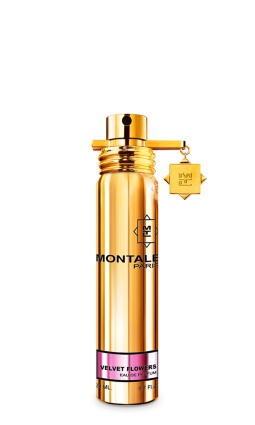 velvet flowers
An innovative harmony of Fruit, Flowers and Saffron: Peach Blossom, Centifolia Rose, Jasmine from Lebanon and Ylang-Ylang from Comoro Islands, for a sweet journey in the East's softness,...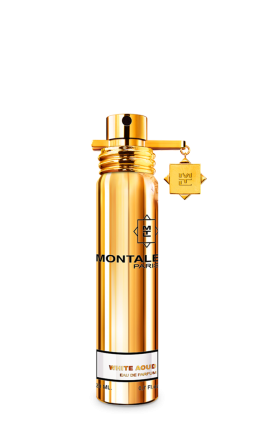 white aoud
The Damascus Roses strength, underlined by Indian Saffron and Arabian Aoud, prepares the powdery softness of Sandalwood, Vetiver and Patchouli, over an elegant depth of precious Amber and...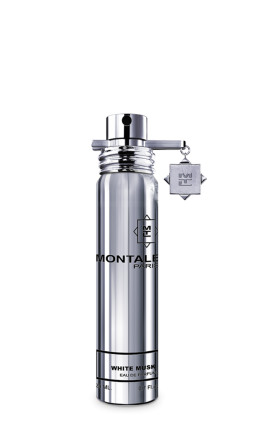 white musk
On a starting point of Violet Leaves and Ylang-Ylang oil, the sublime fragrance of a very pure and feminine high quality White Musk.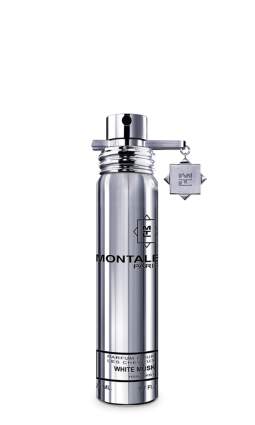 white musk hair mist
Intimate and chic, White Musk Hair Mist, sublimates the hair with a brilliant and silky veil and leaves an intense scented sillage. " On a starting point of Violet...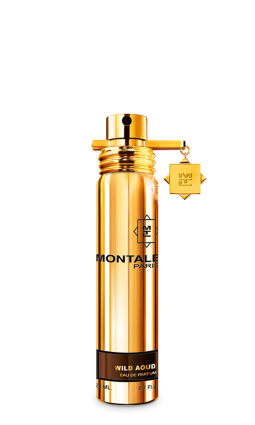 wild aoud
A smoky and diffusing character for this wild and noble Aoud combined with Teakwood, Patchouli from Sumatra and Tobacco, enveloped with Amber under a brilliant and piquant heart of...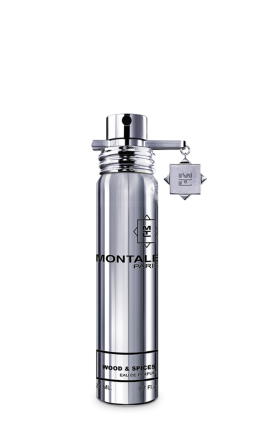 wood & spices
Ebony, Sandalwood, Vetiver, this precious wood trio combined with Incense Notes, Cardamom and Spices brings us to the Indian borders.